July 2018. As we are all dreaming about oceans, blue waves and tranquility moments soaking up the sun, the perfect color is announced!
Sherwin Williams. SW6531. AKA. Indigo. BLUE LOVE!
Stop right there! It's not about throwing white sheets all over your furniture and repainting all the walls!
There are so many ways to achieve a perfect balance and to get the ideal result with this color (which, by all means, is P-E-R-F-E-C-T!)
Did you know that blue is the favorite color of more than 40% of the population? Demographic studies assembled results of  subjects from diverse etchnic and cultural categories. Blue is a really classic color, which will less tend to  go out of style in interiors (if it is used with good taste, bien entendu)
Here's some of the best ways to use this color and to fall in love (all over again) with your interior space.
Use it on art
An art frame like this one will make a great impact and will capt your attention immediately. Cold color tones have a calming effect on our brain activity, which means they are ideal in rooms in which you want to relax (or feel in vacation!)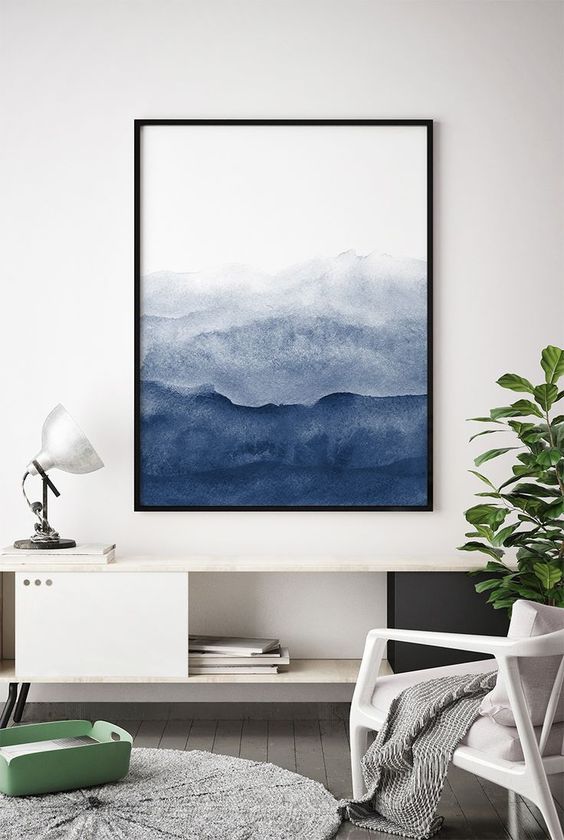 On your furniture
Blue furniture will again capt your attention in a sober space. It is ideal if you want to create contrast in your decor. A good thing about furniture is that it can adapt with time. You could repaint case goods or reupholster your furniture to give them a second life.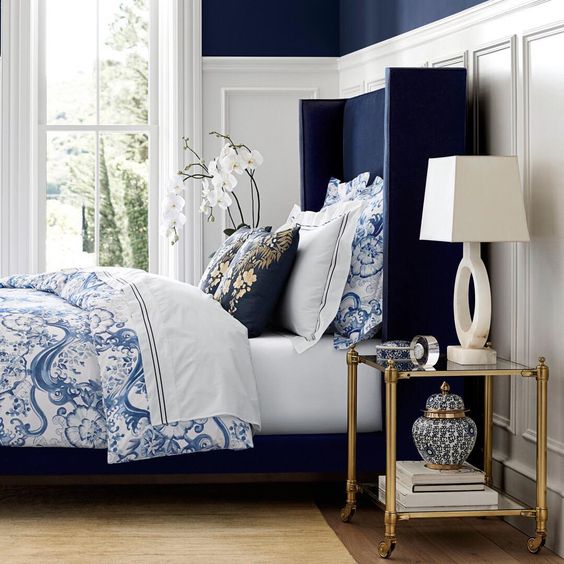 Applied on half of the wall
As it is a very intense color, I would use it on the upper part of your wall, and it'll instantly bring some personality to your room without making it too dark.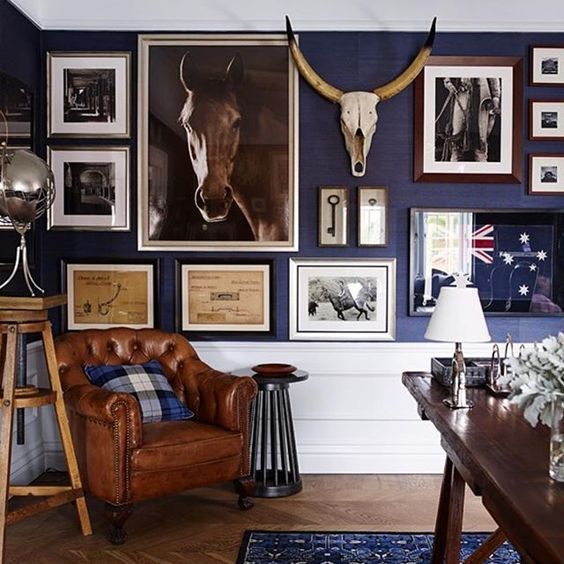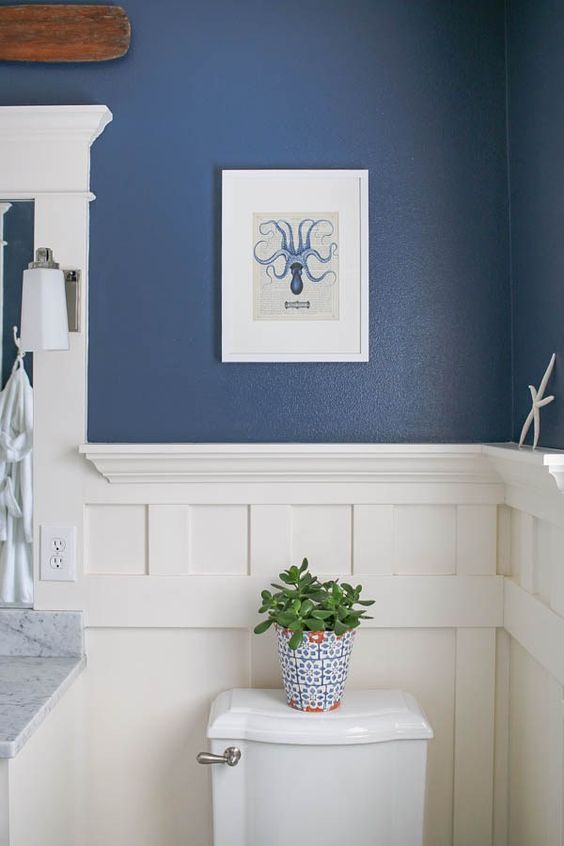 On your doors
It is one of the most perfect way to add accent with color: doors! Painting your exterior door will add personality to your home and will make you pop in your neighboorhood.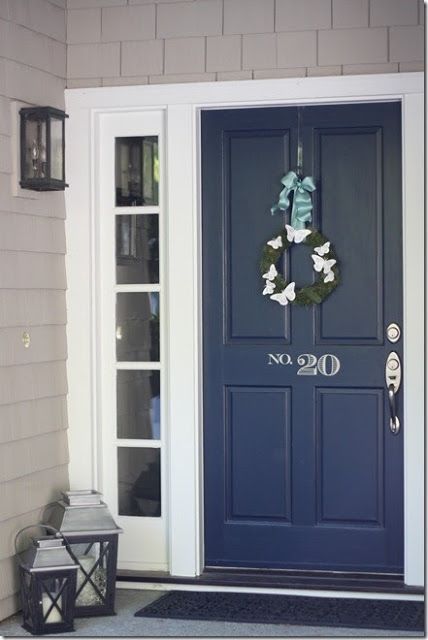 On the floors
If you want to use color on your floors, make it subtle like this pattern which is just fabulous.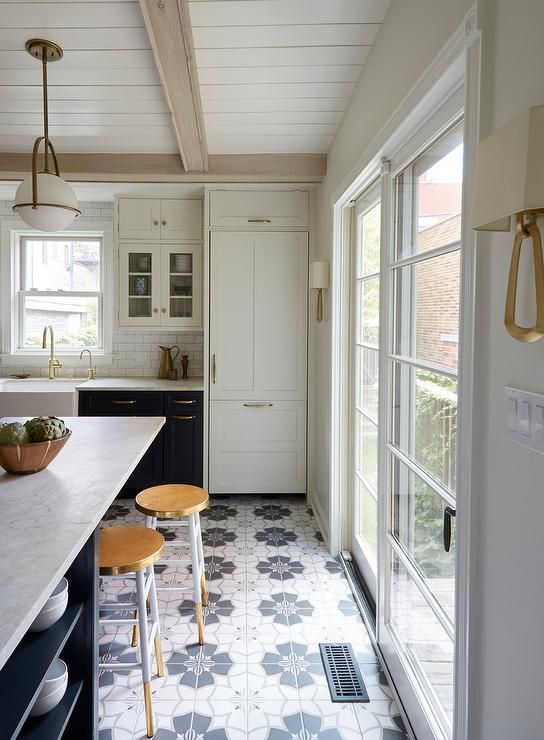 In the kitchen
if you like navy and feel like you can live with the color for a while, then know that this tone makes wonderful, sublime kitchens. (My favorites!)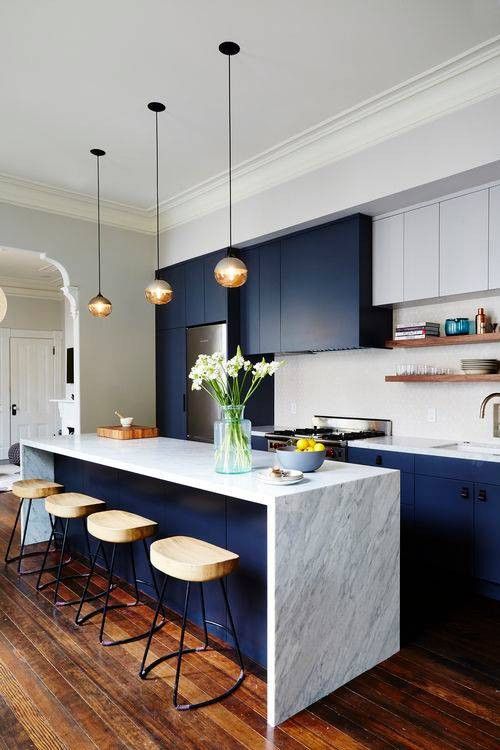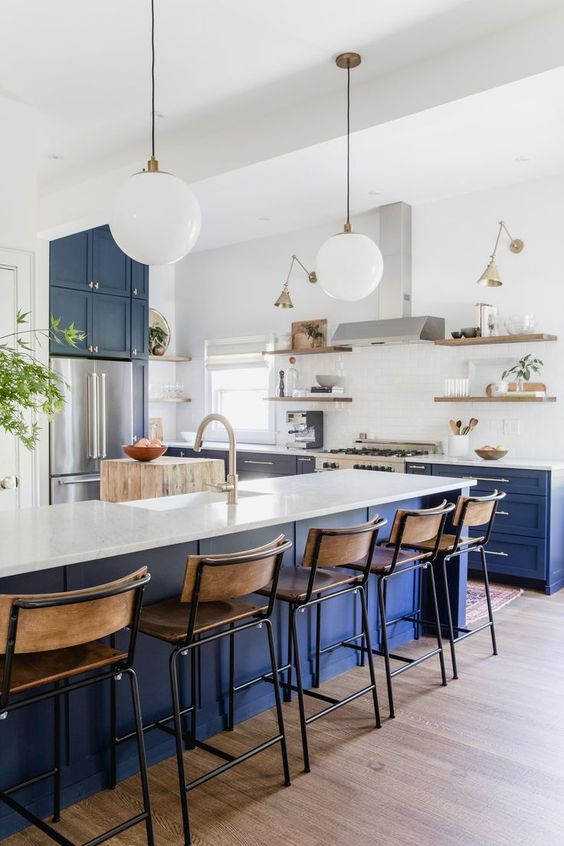 On your accessories
Is there something more elegant than bleu? (I don't think so!)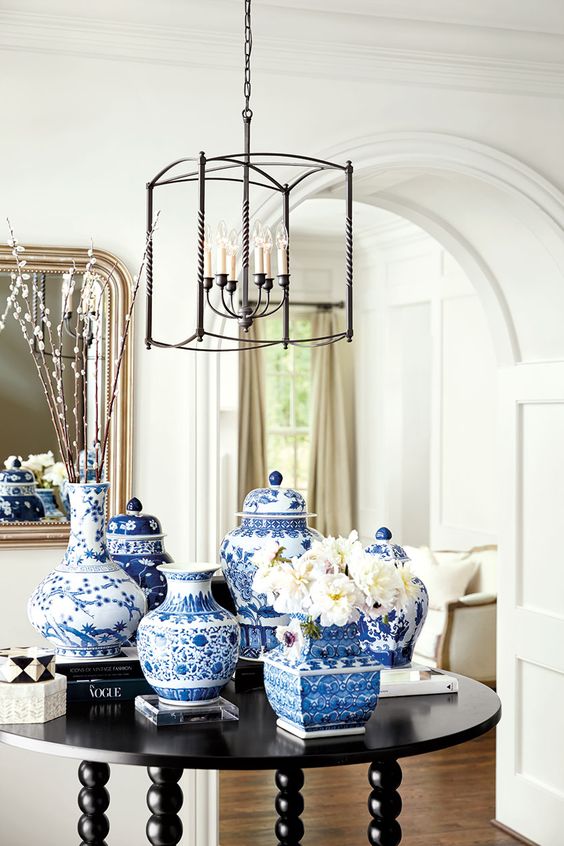 In my case there is a LOT of blue in my house. (You probably already knew anyway). In my case I used it on walls (in James nursery), on wallpaper, decorative pillows and accessories.
How about you? How would you decorate your space?